Single review by kev@thesoundofconfusion.co.uk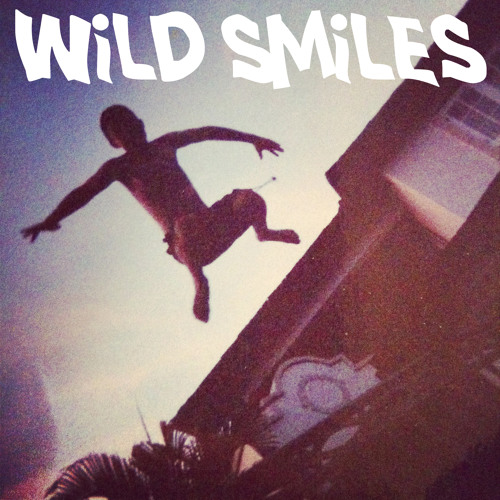 You can generally presume that if a record is released on Geoff Barrow's Invada label that it's going to be mind-bogglingly opinion splitting, inventive and not the easiest listen in the world (see his Beak> project) or it's going to be tremendously buggered-up psychedelic sounds that are like music you know filtered through a broken kaleidoscope (see the brilliant Malachai).
Wild Smiles
are a trio from Hampshire who began as a solo project before songwriter Chris Pedan recruited his brother Joe and drummer Ben Cook last year, and they very much fit the second category, so it's no surprise that the Portishead man is giving them a leg-up by releasing their debut double A-side single.
'Tangled Hair' is a total delight. It's a bit like discovering the long lost demo recording by an early 60s surf band who were rejected for being too noisy and generally not very professional, but it's a melodic, echoing, tinny treat and is perfect single material. If you were listening to Crocodiles through an old transistor radio that was in the next room it would probably sound kind of similar. Second track 'Sweet Sixteen' is a noisier beast, taking the sound of the first track and passing it through punk and then letting the Jesus & Mary Chain remix it. Only they got bored half way through. We should mention that this is a compliment and that Wild Smiles are a very exciting new band.
Wild Smiles'
website
'Tangled Hair'/'Sweet Sixteen' will be out on March 11th through
Invada
For more news, reviews and downloads follow The Sound Of Confusion on
Facebook
or
Twitter
contact@thesoundofconfusion.co.uk